Authentic DIOR Black EMPTY Box Watch Display Case Storage for Dior VIII watch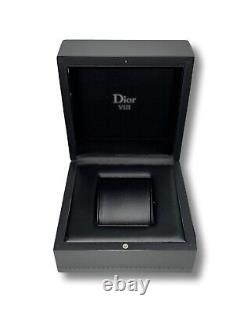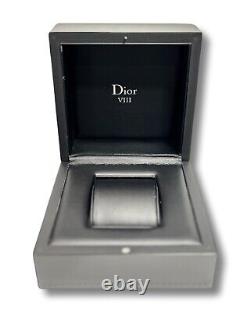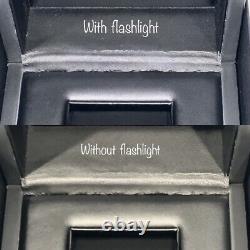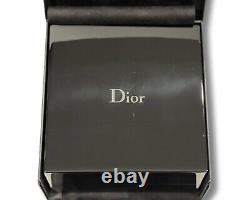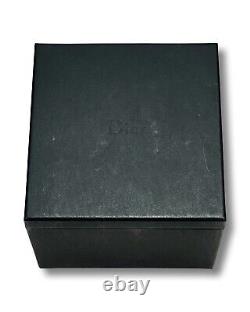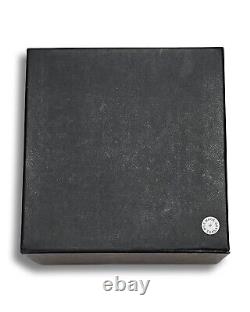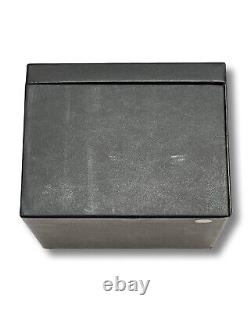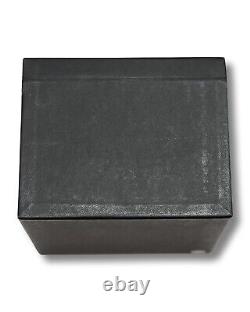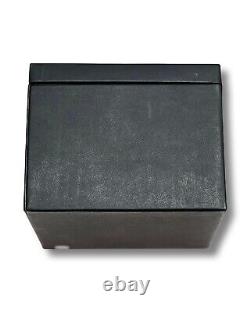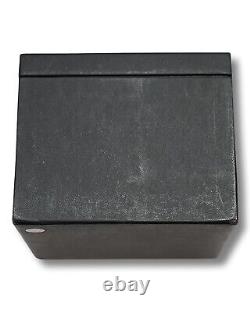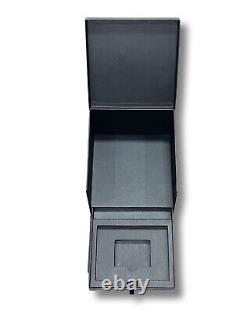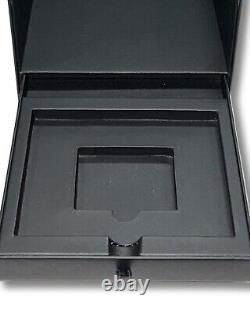 Display Storage case for Dior Watch VIII. Inner Box measures aprox: 5.5" x 5.5" x 3.5. Outer box measures aprox: 6" x 6" x 5 3/4. Dust/Cleaning Cloth measures aprox: 23.5" x 5.5".
Lacquer EMPTY Watch Display Case for Dior VIII watch - has some minor scratching on top of the box by DIOR logo and on sides. Outer Box case - has some scratching/dents/Staining through out the box. Dust/ Cleaning cloth that wraps around the inner box.
EMPTY Box plus watch display ONLY- does not come with WATCH. What you see on the picture is what you get!
Item is preowned-in good condition with some obvious signs of normal use such as scratching/scuffing/marks/discoloration and/or staining (see pictures). Only items pictured are included. If a part is not pictured, or mentioned above, then it is not included in the sale.
Some of our items are listed as parts or repairs under condition. These items may or may not work because we lacked the proper knowledge to test or could not test. Or the item simply does not work.
The color may differ from the color shown in the photo. The room lighting may make the color brighter or darker than the original. For multiple listed items, the pictured serial number is not necessarily the one that will be sent.
It would be impossible to explain every minor imperfection so please view pictures and description carefully. If you have questions, please ask. Please read carefully on what item(s) are included in the package before placing your order. We will not take any responsibility if you order the wrong item. We are happy to help with any questions/concerns you may have. We will respond as quickly as possible. Thank you for stopping by. Be sure to visit and follow our store to stay updated on our newest trendy and fashionable designer items. You can also follow us on Instagram -> AnitaBonitaBoutique. Attention VeRO members: We're not affiliated with or endorsed by the companies mentioned in this listing. All trademarks and copyrights are acknowledged, they are only used for informative description of the items offered for sale. All items are authentic as evidenced in photos, legally acquired and owned, and hence covered under First Sale Doctrine. Unlawful VeRO removal of this listing will result in legal action. Please note: False VERO claims of Counterfeit item takedown will be proven as fraudulent and met with legal action for damages caused to our business. S512(f) DMCA Act provides for punishment for a false accusation through the VeRO program.