LED Light Automatic Rotation 3 Watch Winder Storage Display Case Box Quiet Motor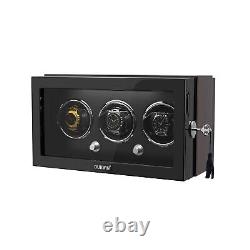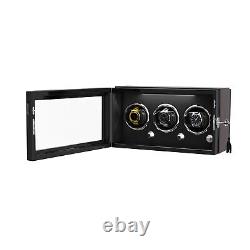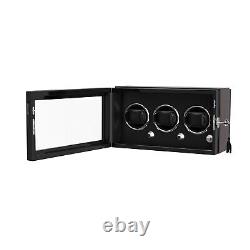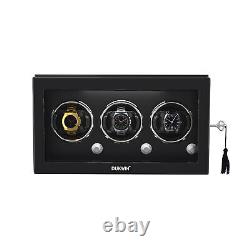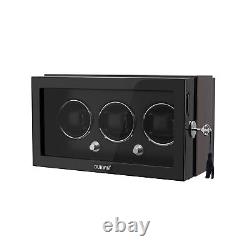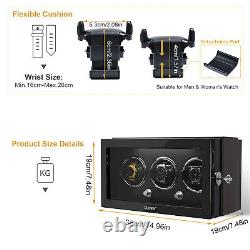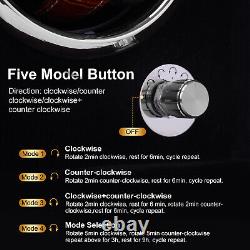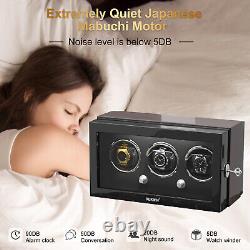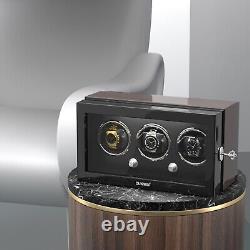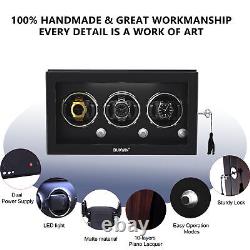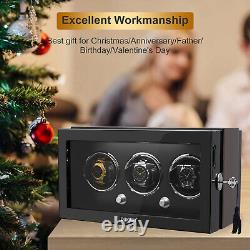 Natural Wooden Design: Made of natural hard wood and high grade piano lacquer, delicate window design. Double watch winder is designed for long lasting durability and beauty with a high gloss mirror finish. Placing your watches on the watch holder, clear organic glass cover protect your watch dust free.
4 Modes Available For Choose: To rotate the clock, there are various modes to choose from, Alternating clockwise and counterclockwise movementRotates clockwise for 2 minutes, rests for 6; Moves counterclockwise for 2 minutes, rests for 6, and repeats.