Cigarette Display Case Rack Tobacco Fixture Sign Gas Station Convenience Store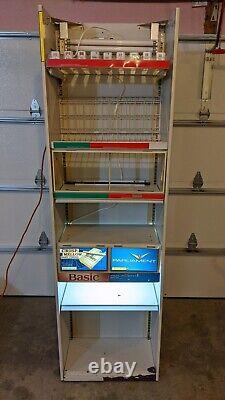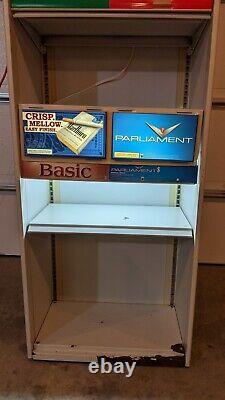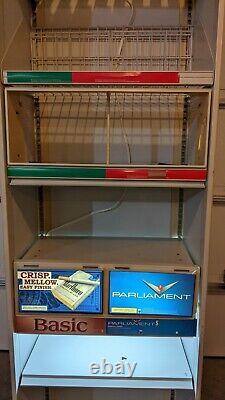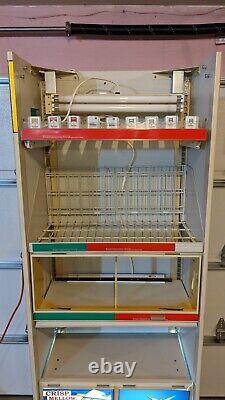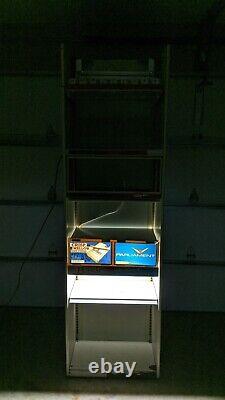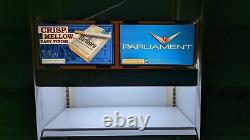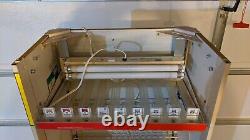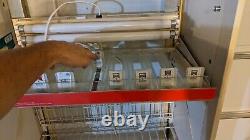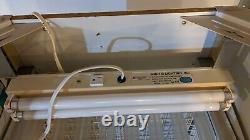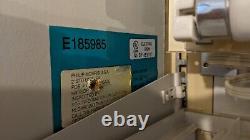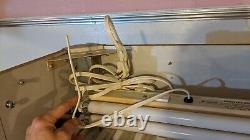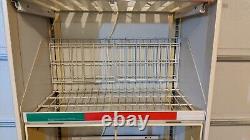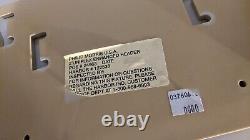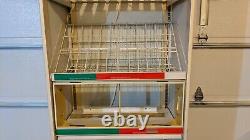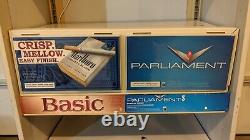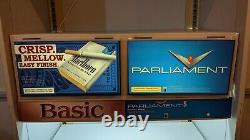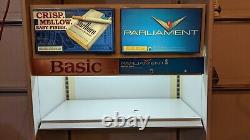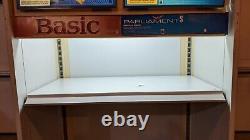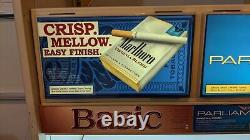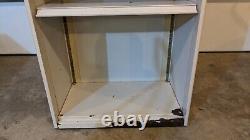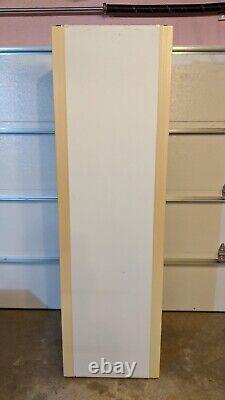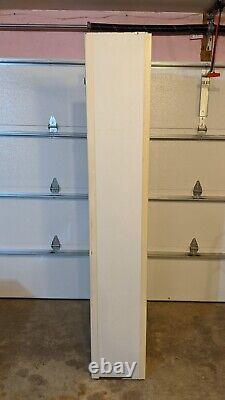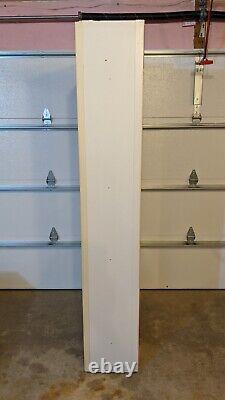 White cigarette/tobacco display rack case with light fixtures/electric sign and pushers, pull out shelves, hinged adjustable metal hanging rack, etc. There are a bunch of different dates on this ranging from 2002 to 2006 but I think it was made around 2001 or 2002. Says Philip Morris E185985 on one tag, High Q Lighting Model # 1218 on upper light fixture. This came out of a local gas station. Has Marlboro and Parliament light up signs and Marlboro pushers. Depending on the price I will drive quite aways so it don't hurt to ask. It is in good overall condition but it isn't perfect. As you can see the bottom shelf has some flaked off paint, another shelf has a small spot with missing paint, one side has a small metal strip on bottom with some missing paint and there is some corrosion in these spots. There are about 5 holes drilled in the one side of it. The upper light fixture or ballast has the cord partially cutoff so there is no plug in on this not sure what the deal is there.
There is another cord that is intact and lights up the 2 lower Marlboro and Parliament signs. There is a crack in the upper right hand corner of the parliament sign plastic housing. Other than that everything else appears to be in very nice condition and it is very clean. All cleaned up and ready to be used.
If you return something do not lie about the reason you are returning it or I will report you and you won't get a way with it much longer. There are no retruns allowed on international sales (Sales outside of the United States). I will treat you how you treat me. If you don't plan on paying immediately please keep me posted/updated on what is going on that is all I ask. This is all I do for a living so I need to keep things listed so they have a chance to sell if someone doesn't plan on paying for an item I would like to know so I don't have to wait 2 weeks to relist it. Photos: Use a computer to look at pictures of my items and read the listing before purchasing.