OLD Antique STORE DISLPLAY CASE Counter SHOWCASE Oak GENERAL STORE Beveled Glass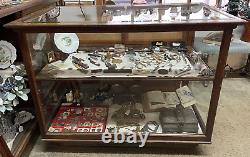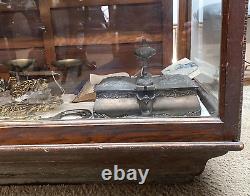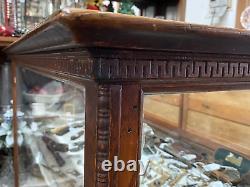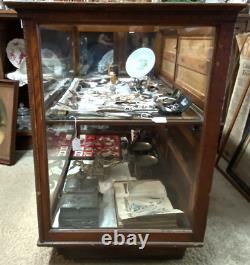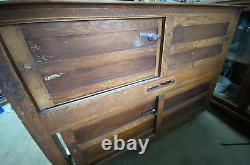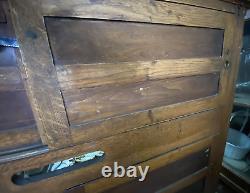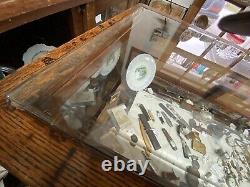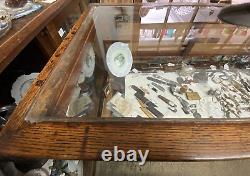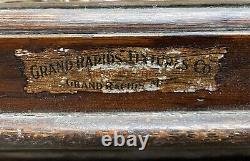 Presented for your consideration is this nice original showcase. Label reads Grand Rapids fixture.
The frame is oak and is has a beveled edge glass top. There are solid wood sliding doors on the back, four doors total. Nice small size, measures 4' long x 26" deep x 37 1/2" tall.
In good solid condition with typical wear from age and use. (CLOSE TO ANN ARBOR OR TOLEDO, OH).