Acrylic Countertop Display Case Storage Shelf Donut Cookie Display Cabinet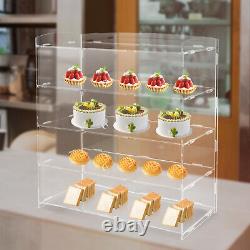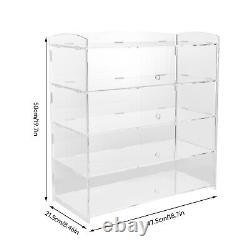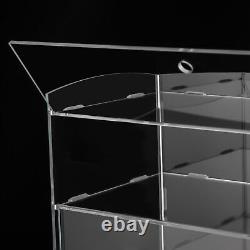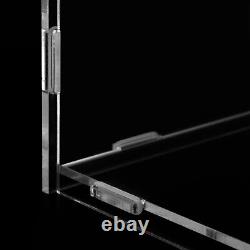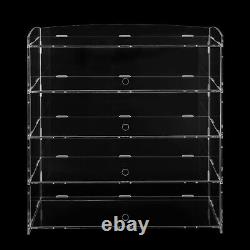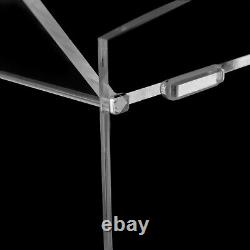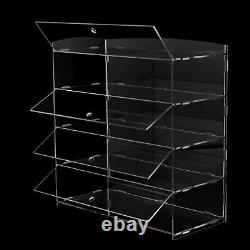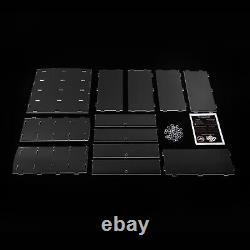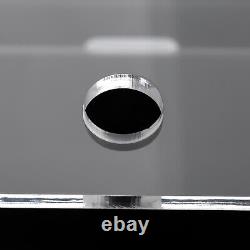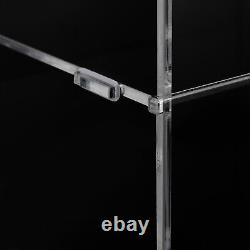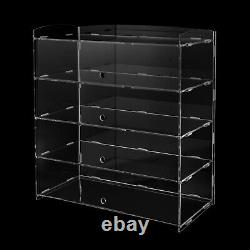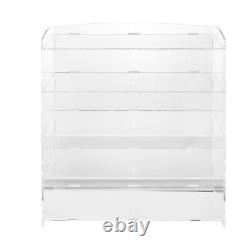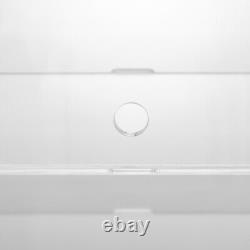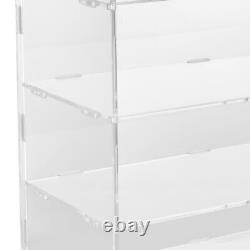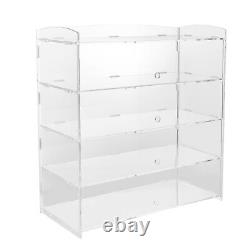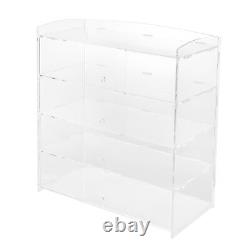 Specification Color: Clear Material: Acrylic Surface Treatment: Laser Cutting Number of Tiers: 4 Number of Items: 1 Style: Modern Assembly Required: Yes Mounting Type: Freestanding Shape: Rectangular Thickness: 5mm/0.2in Packing Size: 535010cm/20.8719.693.94inch Product Size: 47.521.550cm/18.78.4619.7inch Gross Weight: 9kg/19.84lbs Net Weight: 8kg/17.64lbs Package Included 1 Acrylic Display Case 1 English Installation Diagram All Accessories for Installation. Acrylic Countertop Display Case Storage Shelf Donut Cookie Display Cabinet. Chaotic items not only affect beauty but also destroy our good mood. Don't worry, here comes the helper. Adopting an exquisite laser cutting technology, this acrylic display case lays a foundation for your long-term use.
The reasonable layout and large space help you store and display items well, thus enjoying a cleaner and more beautiful environment. With it, a sense of ritual and happiness in life will follow.
Packing Size: 535010cm/20.8719.693.94inch. Product Size: 47.521.550cm/18.78.4619.7inch.
Compared with traditional square corners, smooth and round corners can prevent your hands from being scratched. The baffles around the top can effectively prevent objects from falling.
The white rubber rings can fix each buckle, making the product more stable. It can be used in homes, retail stores, shopping malls, offices, museums, trade exhibitions, shop displays, and gift shops, and is suitable for placing bread, cakes, biscuits, doughnuts, candy, collectibles, perfume, toys, cosmetics, statues, shoes, hats, bags, jewelry, dolls, jewelry, sunglasses, watches, coins, sports souvenirs, weapons, model aircraft, model cars, art, and other items.
High-quality acrylic with a thickness of 0.2inch. And a laser cutting process make this product solid, three-dimensional, and durable, so it can better keep practical and beautiful without frequent replacement. The large size(18.78.4619.7inch), four tiers, and a wide top. Provide you with plenty of storage space, fully meeting your needs and creating a clean environment for you. Good Visibility: Clear acrylic can make people quickly identify items in each compartment and makes it easy for customers to be attracted by the items displayed inside.
Can promote air circulation, prevent your items from getting wet, and also facilitate your cleaning. The flexible door on each tier provides enclosed, dust-proof, and insect-proof storage space for food or collectibles. Simple and Flexible Installation: Accurate hole locations, simple structure, complete accessories, and a detailed installation diagram ensure that you can complete the installation and start using it in a short time. Beautiful Appearance: The timeless clear and smooth lines give the product a sense of modernity and fashion. It can display the charm of goods to the greatest extent.
Effortless Cleaning: The smooth surface allows you to easily remove dust and residues with a soft towel and water. Ideal Gift: With its beautiful appearance, this item can be used as a holiday or housewarming gift for family, friends, and lovers so that they can enjoy a more convenient and emotional life.
Protective Packaging: The bubble bag can better protect your product during transportation so that it can be delivered to you completely. Please install it in strict accordance with the instructions. Please note that there are protective films on the surface of the product, so please tear them off during installation. Please allow the slight color difference caused by the shooting light and 1-3cm error due to manual measurement, and make sure you do not mind before you order. Feedback is very important to us.
It is impossible to address issues if we do not know about them! Faction is our ultimate goal.
We work hard to earn your trust and future business. A If you receive a defective item, you may return it or ask for a discount. Due to time zones, our reply to your questions may not be immediately. If it's non-workdays, please kindly be patient and wait till Monday.