CANITORON Makeup Storage OrganizerCosmetics Display Case with BrushLipstick O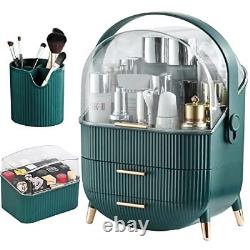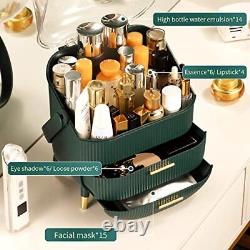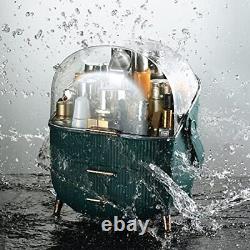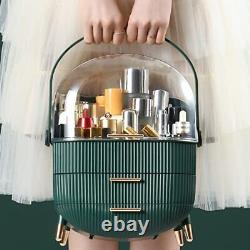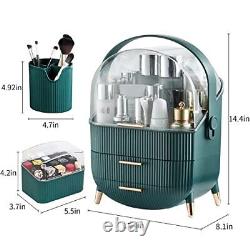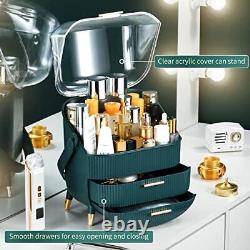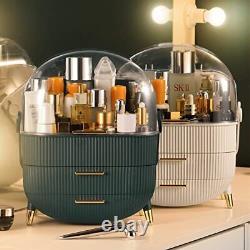 CANITORON Makeup Storage Organizer, Cosmetics Display Case with Brush, Lipstick Organizer and Transparent Cover, SkinCare Organizers for Bathroom Countertop, Bedroom Vanity Desk and Travel - T3 Green. Cosmetics Display Case:11.4×8.1×14.4in. Brush Organizer:4.7in×4.92in.
White appearance with transparent acrylic lid and delicate golden handle with non-slip feet. It looks more exquisite and elegant. Three layers of large capacity and powerful storage. No problem even for tall bottles of skin care products. It can store 14 tall bottles of Water emulsion, 6 bottles of essence, 4 lipsticks, 6 boxes of eye shadow, 6 boxes of loose powder and some jewelry.
It can keep your vanity desk in order. Dust Proof, Easy to Carry? Transparent acrylic cover can stand. Compared with other acrylic storage boxes, it can be used not only in bedrooms, dressing tables, but also in bathrooms for toiletries. Portable handle, you can carry it at any time. It would be a great travel helper. Whether you are still troubled by gifts, large space, dust-proof, easy to carry. It's a great gift for your daughter, girlfriend, friends or yourself. We will help you solve the problem immediately.